According to our findings and analysis based on experience and work in the field of arms control in the past 13 years, we point out that:
-          deterioration of human rights, democracy and rule of law; gun culture;
-          growing social insecurity and political turbulence
-          radicalization of interethnic relations;
-          decline of citizen's confidence in the state institutions (police , judiciary, etc.)
are serious motivation for citizens to possess weapons, regardless of whether it is legal or illegal.
Furthermore, apart from the statistical data and estimates on possession, it is an alarming fact that readiness to use weapons is on the rise.
Therefore, we call upon the Government of the Republic of Macedonia with the following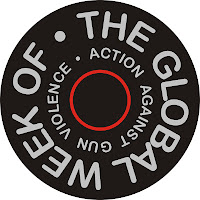 RECOMMENDATIONS
1.       Introduction of both immediate measures and building long-term strategies on:
a.       strengthening of trust between citizens and institutions primarily achieved through respect for human rights, democracy and the rule of law;
b.      measures on confidence building between ethnic communities.
2.       Continuous awareness-raising actions and risk education on arms control issues.
3.       Improve legislation on gun control and its harmonization with other laws and regulations, with EU and international standards.
4.       Harden the criteria for possession and carrying of firearms, and the penalty provisions for abuses and violations of law for:
a.       general population;
b.      professional structures (police, army and other professional structures under the control of state government and local authorities);
c.       private security agencies.
5.       New amnesty for voluntary surrender of illegal weapons, which will include a developmental component.
6.       Involvement of civil society organizations with relevant mandates and programs in all segments, which is in accordance with the EU recommendations and national legislation for transparency and cooperation with civil society.
The United Nations Diplomatic Conference on the Arms Trade Treaty
Ahead of the United Nations Diplomatic Conference on the Arms Trade Treaty that will be taking place July 2-27 at the UN Headquarters in New York City, we call upon the Government of The Republic of Macedonia to provide unreserved support for the Arms Trade Treaty. The Macedonian government has already expressed its support the start of the ATT process, and stood next to over 150 states in the world that support this process.
Furthermore, we offer additional briefings and expert support to the Macedonian Government and the Macedonian Delegation to the UN on the ATT process, as well as other issues and themes related to arms control.