The team of CIVIL – Center for Freedom, today presented the project "Forward" in the Municipality of Center, near "Paleta", and handed out informative materials on the electoral process.
The Project Forward! provides citizens with the opportunity for them to participate directly, independently and objectively in the monitoring of the electoral process. Many of those passing by, in conversations with our team, expressed their skepticism about whether elections will be held at all, and if it is at all possible to hold free, fair and democratic elections on June 5.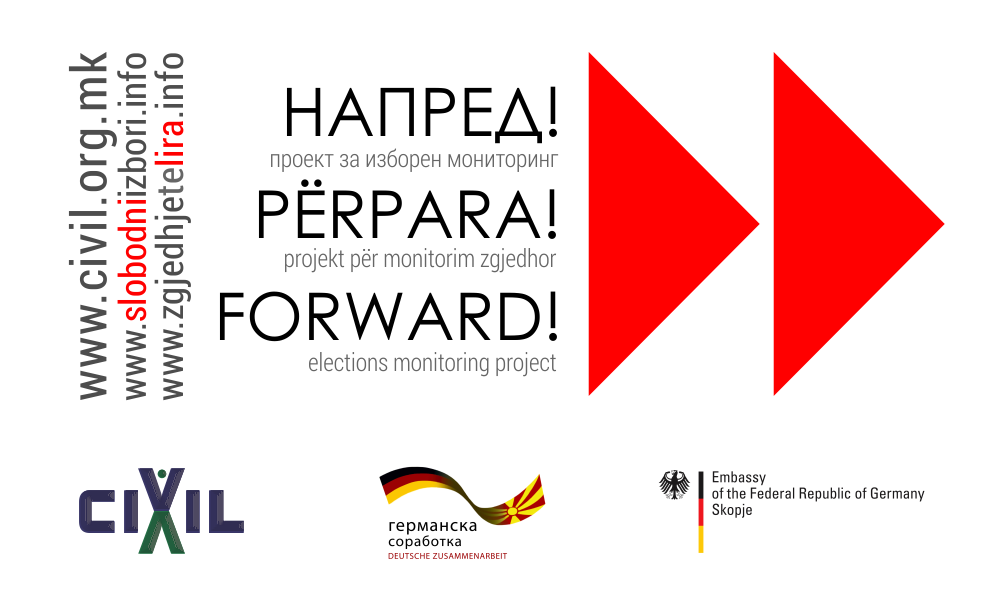 Representatives of CIVIL spoke with some of the people passing by on subjects relating to the electoral process and the political crisis in the country. Some of the older citizens stated that they are distressed by the current political situation and sent a message: "You the young people, try to take care of the crisis because this is horrible, people are completely divided".
Some of the younger population say that currently there are absolutely no normal conditions for conducting fair, free and democratic elections.
Citizens who would like to apply for election observers, need to send a CV, motivation letter and a photograph to the following email address: [email protected]
With hundreds of accredited observers, over 1.000 citizen observers and a top team of analysts and experts, "Forward" is a project for long-term monitoring of the electoral process, observation on the day of the elections, education and raising public awareness on the rights of voters.
Biljana Everet
This post is also available in: Macedonian