CIVIL – Center for Freedom, is organizing a roundtable discussion on the topic "Building an efficient system for prevention of natural disasters" on September 12 (Monday). The event will be held at the Skopje Fair in the "Diplomatic" meeting room, starting at 12:00 noon.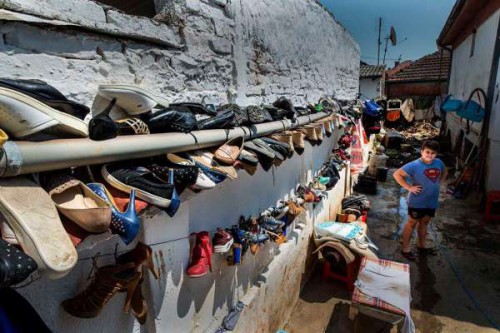 Photo: Robert Atanasovski
After over a month since the fatal floods struck the Skopje region, which resulted with 22 casualties and thousands of people left without a home, CIVIL is organizing a roundtable debate where proven experts and professors will publically speak about what could have previously been done and what has to be done in the future to prevent such tragedies on time and in an appropriate manner.
The roundtable discussion includes the following keynote speakers: Professor Dr. Aleksandar Trendafilov and Dr. Ivan Blinkov from the Faculty of Forestry, Dr. Tatjana Mitkova from the Faculty of Agriculture and Dr. Ivica Milevski from the Faculty of Natural Sciences and Mathematics from the University of Ss. Cyril and Methodius.
CIVIL invites all interested in the roundtable topic to take part and participate in the discussion.
This post is also available in: AlbanianMacedonian