The hypocrisy of the government – has no end! While top officials of state institutions are being photographed and are parading in front of cameras, giving statements about their concern and state of shock for the loss of lives and the material damage caused by the storm that hit Skopje three days ago, the construction of the Panoramic wheel over the Vardar River continued again today. Today, once more, there were workers and construction machinery on the construction site…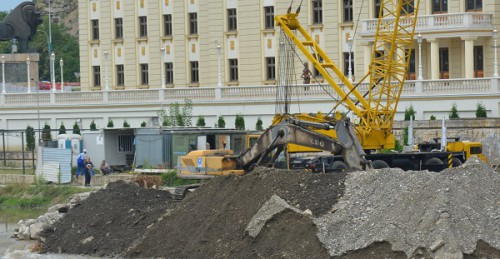 Even though since last year there have been rational proposals for reassigning the 18 million euros that are to be spent for the Ferris wheel – for much more important projects in any other sphere, the government still insists on the idea, which in a poor and indebted country, mildly said, can be called totally irresponsible and somewhat insane. In times when Macedonia mourns for those who were killed in the storm, and responsibility at the central and local level for the victims and the damages is strongly questioned, the continuation with the construction of the Panoramic wheel (as yet another unnecessary kitsch – object on the River Vardar, alongside the ships/galleys), represents obnoxious disrespect for the suffering of the people of Skopje and an insult for all the victims of the natural disaster and human carelessness.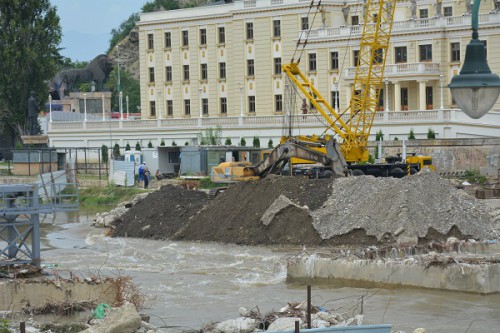 Neither the Mayor of the City of Skopje Koce Trajanovski, nor Minister Nikola Todorov, or President Gjorge Ivanov responded specifically to journalist questions…They did not find it necessary to inform the public whether they accept the proposal – for the enormous amount of funds intended for the Panoramic wheel to be reassigned for repairing the damages caused by the floods. Responses that now is not the time to talk about this, because we first need to help the victims, is in the spirit of the recent attitude of the government, which has been refusing to confront the public and accept responsibility for an entire decade.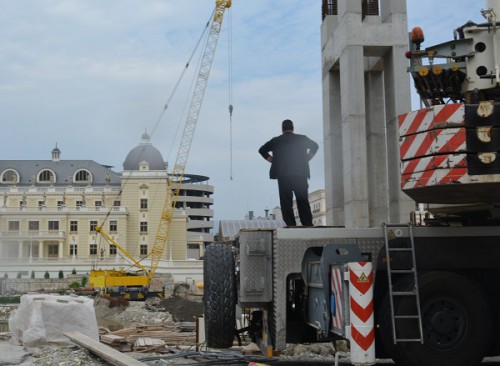 Now is high time for the government to show interest for solidarity towards the victims of the City of solidarity, instead of for irresponsible spending of citizens' money.
Dehran Muratov

This post is also available in: Macedonian