Observers of Civil reported about escalation of the situation and shootings at the protest near the courts of justice in Skopje. After the court's buildings were stoned, protesters the crowd was headed towards the government after it was stopped by armed police units intervened with smoke bombs and heavy armored vehicles.
Protest "against mounted cases", organized through social networks in fines to life imprisonment for the six accused in the case, "Monster".
Civil appeals to all citizens and the police to refrain from using weapons and violence. We appeal to all political elites to come up with a joint statement and to take immediate steps to defuse the situation.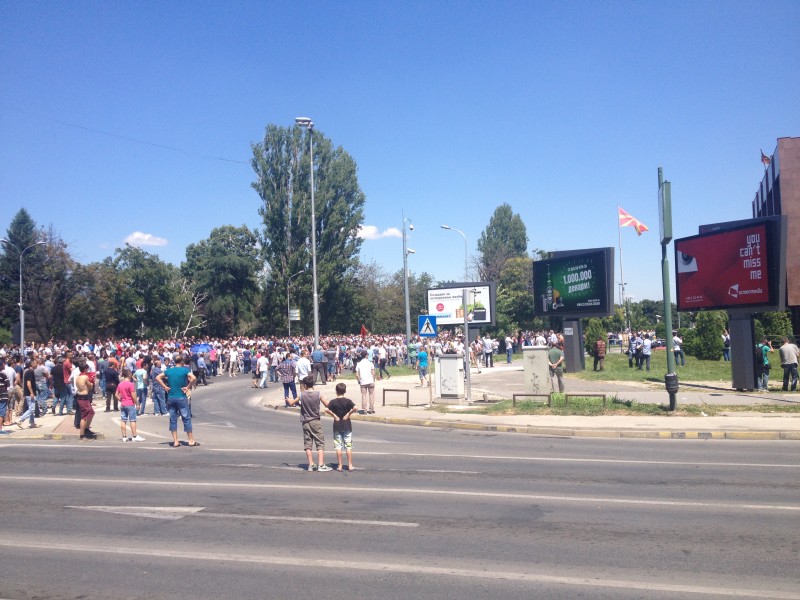 This post is also available in: Albanian Macedonian