During these presidential and parliamentary elections, CIVIL observers have noted several cases of abuse in public and state institutions. In addition, they noted cases of abuse of work position and working hours.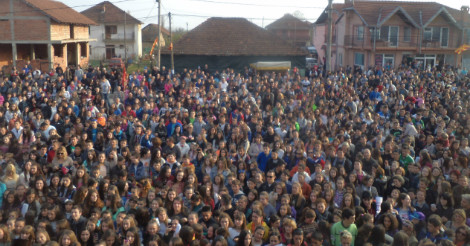 A political party in Veles held a public meeting, during which the employees of a public enterprise were absent from work to attend this public meeting. The staff members were wearing party t-shirts.
During the public meeting held in Sveti Nikole, threats were addressed to the public administration employees to get fired if they fail to attend the public meeting. The employees were demanded to bring their families with them.
The mayor of Kavadarci visited the Employment Bureau during the working hours, to call the employees to vote for a certain party. Also, activists of the same party agitated among staff in several public and state enterprises.
Not long ago, the Director of a hospital in Struga during the working hours attended a promotion event of the election programme of his party in the town. Staff members working in public institutions were absent from work for the same purpose.
This post is also available in: AlbanianMacedonian