Representatives of the non-governmental organization CIVIL – Center for Freedom, held a working meeting with the Minister of Interior, Oliver Spasovski, and the National Coordinator for countering violent extremism and terrorism, Borce Petrovski, at which they spoke about violent extremism and terrorism as a global problem, related to the relatively newer phenomenon – hate speech, its intensification ahead of the referendum, as well as about the solutions to the problem.
"The MOI and CIVIL have an exceptional cooperation, which the Memorandum of Cooperation that we as two institutions have signed testifies to, and which opens a broad normative framework for preventive action in many areas of joint interest. In that regard is also today's discussion about the violent extremism and hate speech", highlighted Spasovski.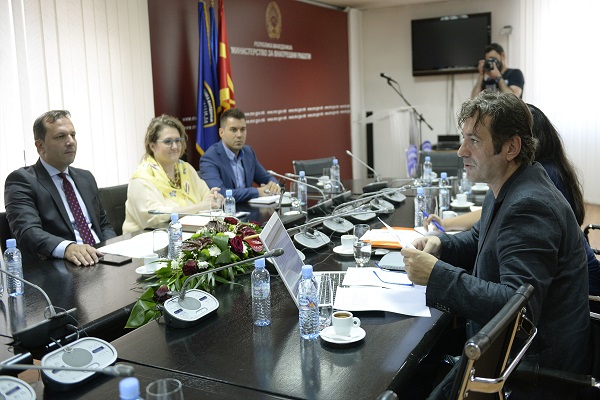 At the meeting, there were also discussions about the upcoming referendum and the measures that are being taken to ensure that the citizens can peacefully and freely fulfill their civil right.
"We also spoke about the upcoming referendum voting and the importance of providing a calm, civilized atmosphere free of any form of threats or hatred, which could reflect with consequences to the right and free will of every citizen of ours during the upcoming voting", pointed out Spasovski.
He indicated that it is another proof of their determination to act together with the citizens, both preventively and in creating ideas, concepts and programs that will lead to more optimal solutions to all burning issues in the Macedonian society.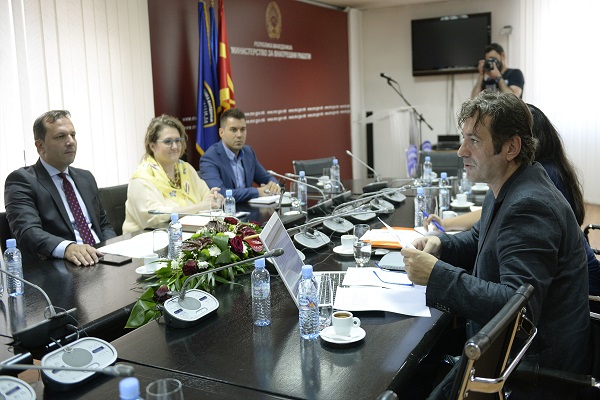 President of CIVIL, Xhabir Deralla, emphasized that hate speech should be returned with a smile, and that in no case should it be returned with hate speech, and even less with violence.
"We would like to outline three recommendations that are really important. First, the multidisciplinary approach towards violent extremism, as a best solution for combatting it. The second recommendation is that strengthening public awareness and citizen education should become party of our everyday life, because potentials for truly dreadful events, dreadful incidents that can take away human lives, can be hidden in what is called hate speech", stressed Deralla.
He urged for it to become party of our everyday life, starting from today. He asked for the citizens to refrain from hate speech, because that could lead to further problems and obstructions to the fundamental right, the right to vote.
"Hate speech and threats against people who want to freely express themselves at the referendum process are a really serious obstruction to the democratic process, are a crime and are unacceptable", highlighted Deralla.
He called on the Public Prosecutor's Office to act upon all cases where hate speech will be noticed, and especially where there is intimidation and violence against those who wish to freely express themselves at the referendum.
"Regardless whether they will vote "for" or "against", it is not important, what is important is tha no one hinders them in exercising their right to vote.
The MOI and CIVIL – Center for Freedom will be cooperating in the next period in the area of preventive measures for preventing violent extremism and terrorism. The working meeting is part of the project CAVE, which is being implemented with the support of the American Embassy.
Dehran Muratov
Camera: Аtanas Petrovski
This post is also available in: Macedonian