CIVIL - Center for Freedom continues its activities within the project "Free elections for free citizens". The Regional Working Group of Ohrid, held a meeting tonight attended by representatives of local civil societies, representatives of political opposition parties and one regional television.
At the meeting they discussed the current political crisis and whether conditions for free elections are created in the country. A highlighted issue was the lack of debate in the media on a local level. The use of protected personal data in order to perform pressures, as well as the strengthening of the pressures on vulnerable groups: users of funds for the care of a third person, even patients on lists for surgery are just some of the concerning issues.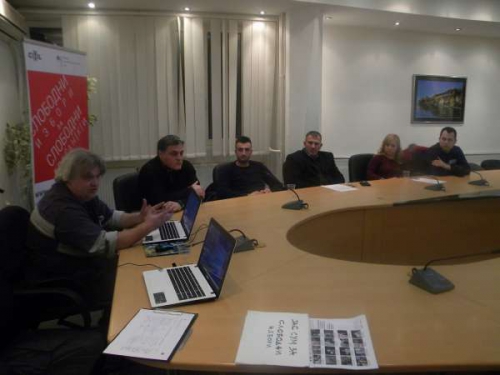 The role of civil society organizations in the negotiation process was emphasized, especially as a link between the problems of the citizens, the international community and the political centers of power in the country. Some participants stressed out that the ultimate strength is within the citizens that need to detect irregularities and corruption taking place and report about it.
The Regional Working Group is an ad hoc body formed within the project "Free elections for free citizens" supported by the Ministry of Foreign Affairs of the Federal Republic of Germany.
This post is also available in: AlbanianMacedonian