VMRO-DPMNE continues to mobilize its membership for putting pressure on the work of the State Election Commission, in the attempt to obstruct the possibility of accepting the opposition's complaints for the parliamentary elections that were just held.
As CIVIL – Center for Freedom collaborator Bozidar Barlakovski said, the mobilization of party soldiers does not cease to stop in Prilep. Today again, the membership of VMRO-DPMNE was obligated through SMS messages to massively respond to the protests in front of the SEC in Skopje. On Barlakoski's blog "10 without 10" a print screen of the SMS message was published, in which the membership of the ruling party in Prilep is called to massively head for Skopje this afternoon.
"Today there will be organized trips to Skopje. Departure is from in front of the advertisements at 15:30, immediately inform the members, and give your feedback on how many we can organize", is said in the SMS message.
Today once more, around noon, when the continuation of the SEC's session was to begin, supporters of the ruling party gathered again with the purpose, as they say, "to defend the country". The media announced that the motto of yesterday's mobilization of VMRO-DPMNE was "You will go (to the protests – our note) and dance if you have to!"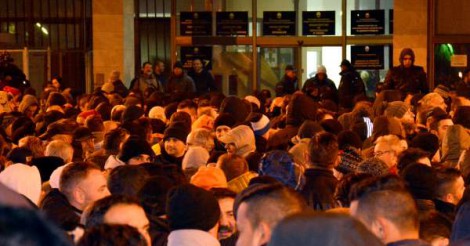 A real hit on the social media is the article in novatv.mk, in which one of the protestors on Thursday night, responded to the question from the portal journalist – "Why have you come here tonight", as follows: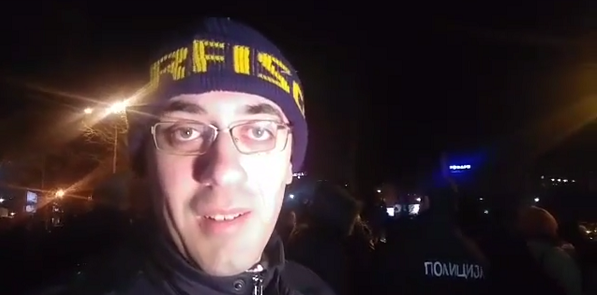 "A fight for our homeland…I have to be here; I cannot leave it up to them (the SEC – our note). I think they there is fraud. Someone is playing with the country…I am not that literate to tell you, I am here for just in case!".
This post is also available in: Macedonian