CIVIL – Center for Freedom on Tuesday, December 22, in the town square "New Yugoslavia" in Kumanovo, presented the campaign "All for free elections", from 4:30 p.m to 6:00 p.m.
The goal of the campaign is to raise public awareness on voting rights and to contribute to creating conditions for free elections, and the event on Tuesday was attended by most of the Kumanovo media.
Given the fact that most of the national media do not broadcast content, nor inform about the efforts of the civil society to contribute to overcoming the political crises, CIVIL – Center for Freedom is presenting the information, knowledge and video-production through direct contact and interaction with the citizens.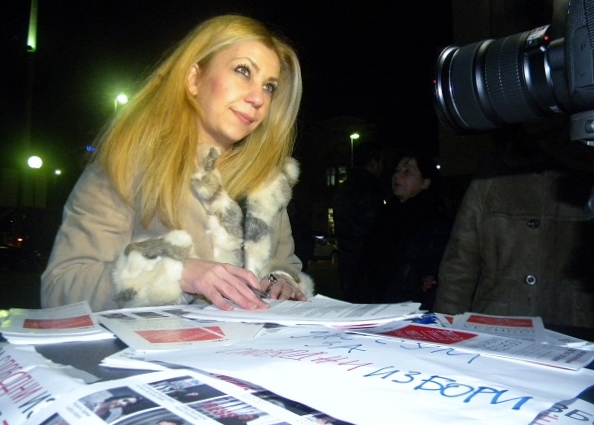 CIVIL media in Kumanovo displayed videos on LCD screens that were placed on the House of Craftsmen, while activists of CIVIL- Center for Freedom from Kumanovo and Skopje handed out over 600 flyers to inform the citizens of Kumanovo of their voting rights and freedoms. Those who were present participated also in a photo petition in support of free elections.
The campaign "All for free elections" is part of the Project "Free elections for free citizens" implemented by CIVIL-Center for Freedom. The project is funded by the Ministry of Foreign Affairs of the Federal Republic of Germany.
This post is also available in: Macedonian