Reporters Without Borders Germany, CIVIL - Center for Freedom, n-ost - Network for Reporting on Eastern Europe and the Balkan Investigative Reporting Network strongly condemn the ongoing detention of Macedonian investigative journalist Tomislav Kezarovski and call for his immediate and unconditional release. Kezarovski's temporary detention was prolonged for another 30 days on August 24th, the third time in a row, based on the court's assumption that he might "escape or influence other witnesses".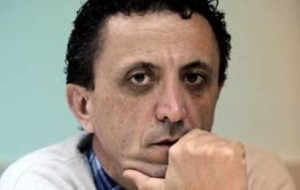 Tomislav Kezarovski is a journalist of the Skopje-based daily "Nova Makedonija". He is accused of revealing the identity of a protected witness in an article published in 2008 in another newspaper. However, this witness did not even have protected status at the time and confessed last February that he gave false evidence under police pressure in the original trial. Prior to his carefully publicised arrest by special police on May 28th, Kezarovski was investigating the circumstances of the death of Nikola Mladenov, the publisher and editor of independent Macedonian newspaper "Fokus" who was killed in an unexplained car accident in March.
The four undersigned organizations consider the detention of Tomislav Kezarovski as being based on spurious grounds, unnecessary and disproportionate. This arrest was meant to frighten and to intimidate Kezarovski and other Macedonian journalists and is a clear violation of the freedom of expression. Detaining a journalist for exercising his constitutional right to inform the public is not only illegal, but also totally incompatible with European standards. The undersigned organizations therefore urge the EU Delegation and other international agencies such as the OSCE mission in Skopje to keep drawing the Macedonian public's attention to the case and to publicly call for his release.
The detention of Tomislav Kezarovski is yet another case in a string of events and government practices that impact media freedom in the country in a highly negative way. It highlights the government's practice of harassing journalists and is another alarming sign for the constant decline in freedom of expression in Macedonia, which fell to 116th out of 179 countries in the RWB's 2013 World Press Freedom Index. With regard to the new draft media laws currently under debate, the undersigned urge Macedonian authorities to make sure journalists associations, human rights organizations and other elements of civil society are properly involved so as to produce a better outcome.

This post is also available in: Albanian Macedonian