According to the latest report of "Freedom House", Macedonia in 2015 was again ranked as  partly free country. On a scale from 1 to 7, Macedonia's political rights were rated with a-4, whereas its civil liberties with a – 3. The overall score for Macedonia is – 57 (on a scale of 0 to 100).
Last year, Macedonia along with Honduras and the Maldives lost its electoral democracy status. According to "Freedom House", Macedonia's freedom rating declined due to serious shortcomings in the 2014 elections and a related boycott by the opposition, as well as due to the new information in regards to the surveillance and wiretap scandal in which conversations of political and religious leaders, journalists and even individuals were wiretapped.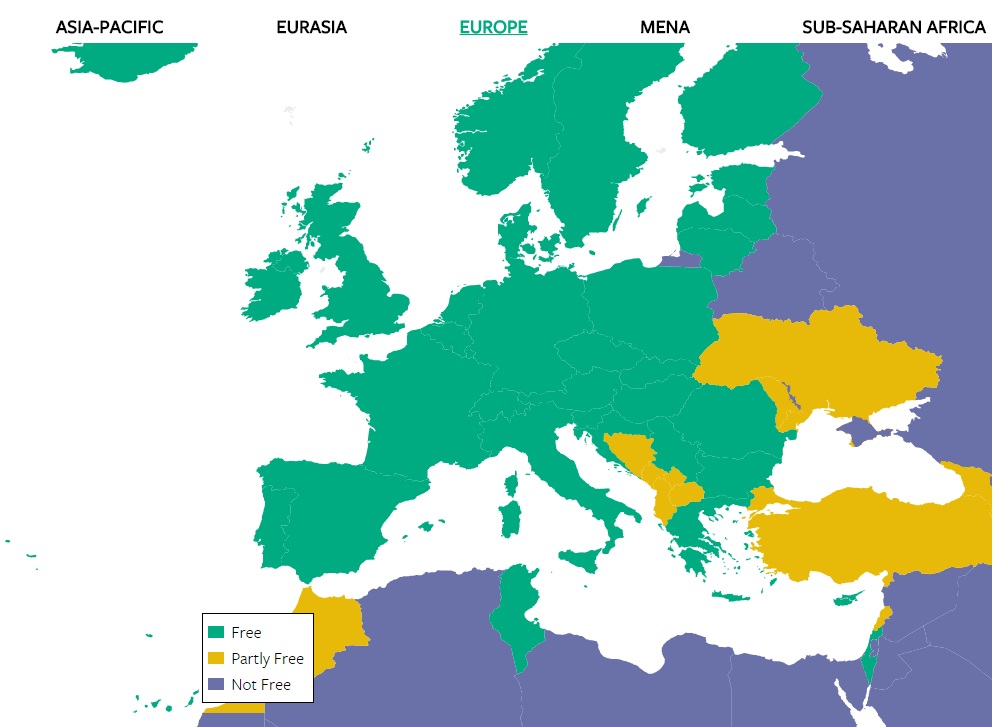 This negative trend is also noted in some other countries in the Balkans, namely, in Bosnia and Herzegovina and in Kosovo. According to the analysis, these three countries all had problems with the dysfunctioning of their governments in 2015. Specifically for Macedonia, the position of "Freedom House" is that "the ruling party was implicated in electoral fraud and an expensive wiretapping scandal, exacerbating a bitter political standoff with the opposition that ultimately required the EU to step in and broker snap elections in 2016".
This latest report is quite specific in that the number of countries in which freedom declined the previous year, was actually the highest in the last 10 years, whereas only 43 improved. The number of free countries also declined by three from the previous year's report.
The analysis confirms the problems that CIVIL – Center for Freedom is constantly pointing out, which speak of the lack of freedom in all spheres of life in Macedonia. These include media freedom, human rights and the freedom of citizens to express their views and to vote freely, based on their own belief.

This post is also available in: Macedonian