The observers of CIVIL – Center for Freedom are noticing a series of irregularities during the referendum silence. Activists of "both sides" continue agitating citizens to boycott the referendum or to go to vote.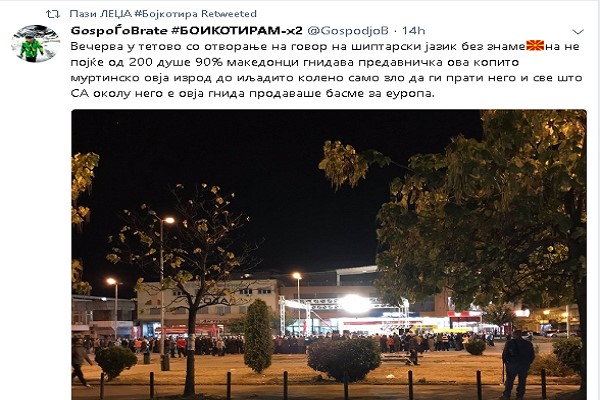 Posters (propaganda material) have also been torn down on the territory of the villages of Tarinci, Radanje and Balvan in the Municipality of Karbinci.
Furthermore, a continuous and active campaign on the social networks has also been noted in numerous reports of the observers. Violating the election silence on the social networks, as well as hate speech, are noted and archived by the observers and the Team for analyses and coordination of CIVIL.
Activists of I Boycott were calling for a boycott until late last night, and some of them even used extreme hate speech on the social networks.
CIVIL is calling on the citizens to keep reporting irregularities, intimidations, vote-buying and is repeating the appeal to the competent institutions for them to react to all reports appropriately and according to the laws.
CIVIL's Team for analyses and coordination has received dozens of calls from citizens from throughout the country, with questions related to the voting rights and to the referendum silence as well.
D.M

This post is also available in: Macedonian