CIVIL – Center for Freedom  visited the city of Strumica yesterday where a working meeting was held with the monitoring team within the project  "My voting right" where a discussion was held about the monitoring reports in the Strumica region. 
At the meeting CIVIL had a conversation with their activists and supporters about their cooperation so far as well as the new tasks for the upcoming elections.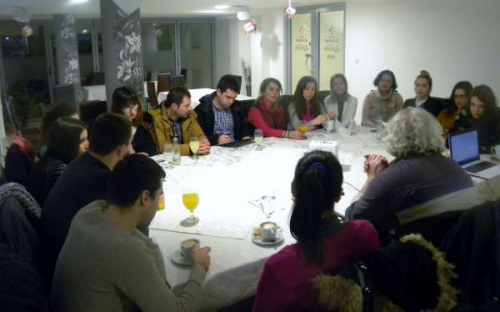 CIVIL developed a conversation with the Strumica monitoring team that lasted one and a half hour. It included cases of breaking of the human rights with a special accent to the election rights. As a specific environment, a municipality in which the opposition is in power, Strumica is very interesting in terms of the relationship between the central and the local government in an atmosphere of ultimate hostility  between the ruling parties and the opposition.
CIVIL – center for freedom increased its long term observing for the pre-election period and is in the process of preparing the monitoring teams throughout the country for the upcoming early elections.
This post is also available in: Macedonian