CIVIL - Center for Freedom held a meeting with the Regional Working Group for Free Elections in Kumanovo. Invited at the meeting were local representatives of political parties, NGOs and media.
With the Kumanovo citizens we opened a discussion about the upcoming elections, the resignation of the prime minister, the distrust of citizens to a fair and democratic elections, biased media reporting of the national media, insufficient time for purification of electoral lists and how this affects the political situation locally.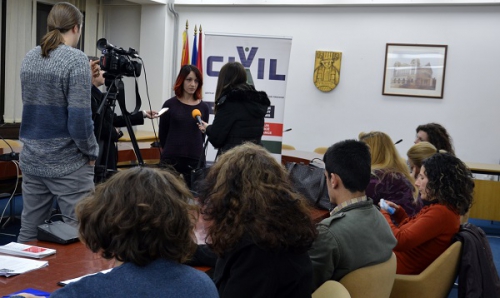 The Regional Working Group believes that we are not politically mature for free elections because the  politicians place their personal interests above the interests of the citizens and the local politicians lead the same policy as the government on a central level.
At the meeting we also talked about the mistrust of the Albanians towards their leaders, the deficit of the municipal budget and the destruction of human dignity through pressure, threats and creating of social cases that are easily silenced.
According to the citizens of Kumanovo the only way to postpone the elections would be with the help of civil society organizations and the opposition that would boycott the elections on the 24th of April. According to them this is the last chance for Macedonia to be taken seriously by the international community.
The working meeting in Kumanovo was held within the project "Free elections for free citizens" supported by the Ministry of Foreign Affairs of the Federal Republic of Germany.
This post is also available in: AlbanianMacedonian