The US Ambassador Jess Bailey published comments on his Twitter account and on the official Facebook page of the US Embassy, concerning the current political situation in Macedonia. He recommended that all the political parties in Macedonia should participate in the elections as the best way to ensure relevant electoral process.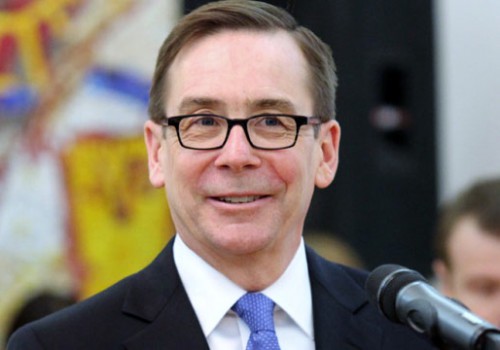 "The implementation of the Treaty of Przino is essential to deepen the Euro-Atlantic integration, something the United States strongly support. The resignation of the Prime Minister is an important milestone in that process. The same goes for trustworthy elections. We will continue to support the preparations for the elections, especially the work of the State Election Commission, as well as the reforms in the media environment and other reforms. Time is short. We call on all parties and organizations to participate in the elections, which is the best way to improve the institutions and provide credible process. The United States will monitor the progress of this process and make estimates, as well as the EU, OSCE and other bodies "- says Bailey
Today Ambassador Aivo Orav noted that the Treaty of Przino however, is not dead, it "suffered from several diseases, but its survival will depend on the parties that are involved. Both sides are right. There are arguments to respect the date for elections as well as arguments to delay them, since the resolution of many issues was delayed", said Orav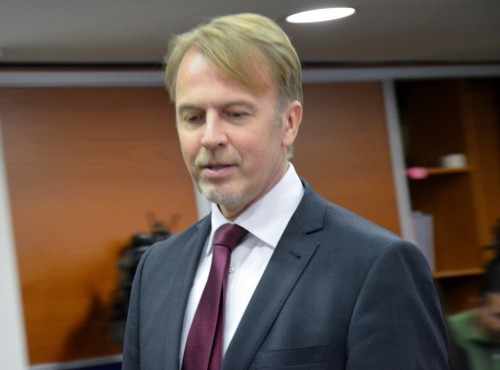 Today he emphasized the media attacks against European representatives and intermediaries in the negotiations, which sometimes turned into specific threats, which is why the level of protection of the security of EU officials has been raised! "We are here to help you, because you are a candidate, but there was a negative campaign launched against the intermediaries of the EU, the commissioner Hahn himself and against his expert in Skopje, Vanhoutte... The threats have increased to the point of forcing us to increase security measures", said Orav.

This post is also available in: Albanian Macedonian